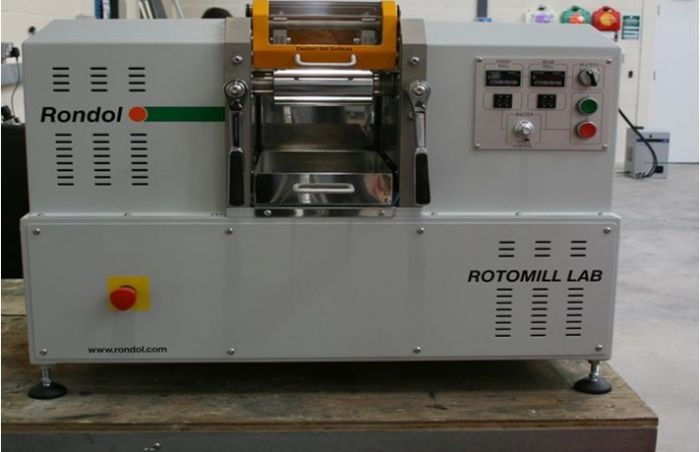 Product Code :
Rotomill Lab
Availability :
3-4 Months upon Order
Product Category :
Equipment / Rondol
Pdf : NO PDF
Product Description :
The ruggedly built benchtop Rotomill 75/150 and floor standing Rotomill 150/300 are variable speed Two-Roll Mills used for mixing and calendaring.
The Rotomill has an adjustable nip and accommodates a wide range of plastic and rubber materials.
This mill uses individually driven, chrome-plated carbon steel rolls – cored for heating and cooling.
For More Information please visit :- http://rondol.com/en/products/two-roll-mills