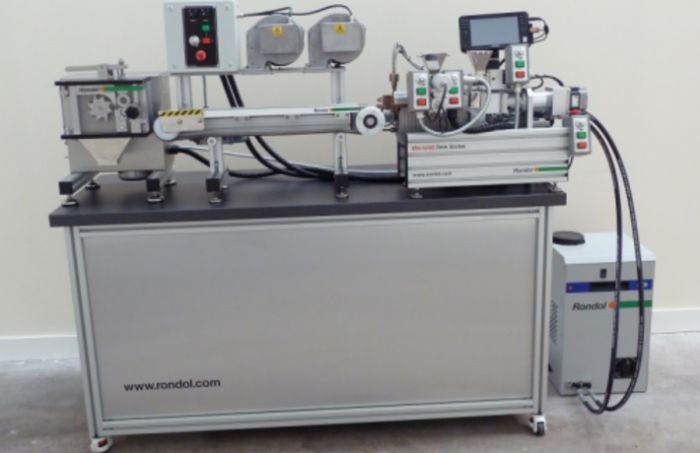 Product Code :
G2-4
Availability :
3-4 Months upon Order
Product Category :
Equipment / Rondol
Pdf : NO PDF
Product Description :
The processing unit of our Twin Screw Extruders is a clamshell "easy clean" barrel with interchangeable segmented screws that can be reconfigured to a specific application by selecting various kneading, mixing, and shear screw elements. These co-rotate, intermesh and self-clean.
We offer 10mm, 21mm, 42mm twin screw extruders - all in various L/D ratios and with various upstream and downstream options (feeders for granules and powder, liquid and CO2 injection, all types of dies, metal and plastic conveyors as well as water-bath, fix and variable speed pelletizers).
Minimum quantities of high value samples can be processed with the unique Microlab 10mm and Rondol PASS (Process Analysis & Simulation Software) enables time and cost savings in method development, procedure optimisation and preparation for scale-up production on our 21mm and 42mm twin screw extruders.
For More Information please visit :- http://rondol.com/en/products/twin-screw-extruders